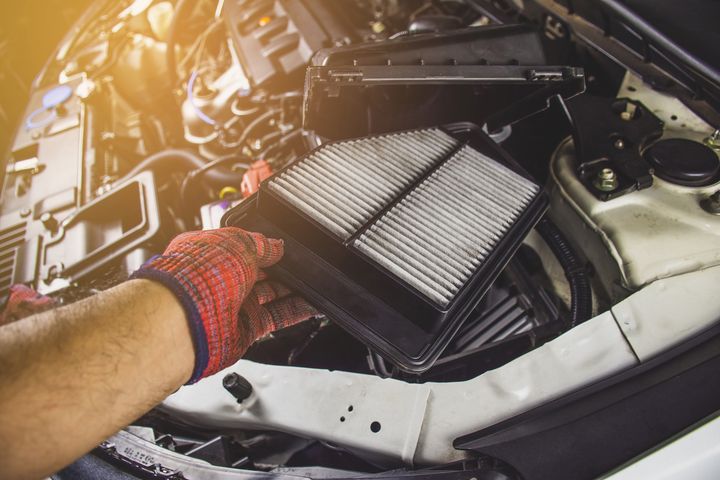 Your vehicle is an important part of your life. Whether it is used for different errands or for road trips, maintaining the vehicle to prolong its life, ensure your safety, and to save money in the long run is crucial. We at JAR Performance Automotive, LLC in McPherson value your vehicle and work hard to ensure that you get the best service in the area. 
The benefits of preventive maintenance prove how important it is to follow through with your vehicle's maintenance schedule. In order to maintain your vehicle's reliability and ensure that your safety is not compromised, getting a maintenance service at the correct interval is important. We at JAR Performance Automotive, LLC in McPherson are committed to delivering the best possible service for you and your vehicle. Here are some of the different types of preventive maintenance:
Engine oil filter: The engine oil filter is designed to catch different debris, such as dirt and metal fragments, so the engine oil remains clean.  
Engine oil: The engine oil is designed to lubricate the engine so all of the internal components run smoothly and do not overheat. Your owner's manual should have the manufacturer specifications for how often to replace the engine oil, and we at JAR Performance Automotive, LLC can help advise you on what the optimal interval is. 
Tires: Tires are the only component connecting your vehicle to the road and are therefore a critical component to keep your vehicle functioning. To prevent a flat tire or excessive wear and tear, it is important to inflate them at the right pressure and rotate them during their regular service intervals.
Wheels: Your steering and suspension will eventually need to be adjusted to keep your wheels balanced and aligned properly. This keeps the wear and tear on your tires evenly distributed across their surface and allows you to drive straight and prevent vibrations.
Windshield wipers: While driving in inclement weather, windshield wipers are designed to keep snow, rain, and dirt off your windshield. This ensures that your visibility is not compromised. The sun and regular wear and tear will make your wipers deteriorate over time. So, replacing them every six to twelve months or as needed is recommended. 
Battery: Your vehicle's battery has a limited lifetime. They typically last anywhere between three to five years, depending on your driving habits. This is an important component that supplies all of the electricity to any system or component of your vehicle that requires power. 
Spark plugs: Spark plugs are designed to start your internal combustion engine. They should be replaced as needed. 
Filters: Filters such as the air filter, cabin air filter, and fuel filter are designed to keep unwanted debris out. These filters should be checked regularly and replaced whenever they are worn or compromised. 
While driving your vehicle, keeping this in mind and getting it regularly maintained is a must. This is a good list to keep in mind, but each vehicle has its own recommended service and maintenance table that should be followed. 
If you have any questions regarding your specific vehicle's preventive maintenance plan, do not hesitate to bring your vehicle to JAR Performance Automotive, LLC in McPherson. Our technicians are knowledgeable about working on various cars, such as Chevrolet, Ford, Honda, Toyota, and more! We will follow your vehicle's specifications as well as do usage-based maintenance that is based on your driving style. 
Your Quality Shop for Preventive Maintenance Service
Look no further than JAR Performance Automotive, LLC in McPherson to fulfill all your auto repair needs. We've been fixing cars since 2016 and take workplace safety very seriously. Our Expert technicians have decades of experience and can take care of your vehicle, any model and any make. We treat every work order with the utmost importance, no matter the size of the service, and make sure each customer has the best user experience possible. JAR Performance Automotive, LLC in McPherson is the place to go to for high-quality maintenance service.
We are dedicated to providing a top-notch customer experience and will make sure any issues with your vehicle are fixed as soon as possible.
Reasons You Should Do Business With Us:
Transparency
Honesty
Integrity
We are Experts
Years of Experience
If you are in or nearby McPherson, Kansas, Canton-Galva, Kansas, Inman, Kansas, Moundridge, Kansas, or Lindsborg, Kansas, don't hesitate to schedule an appointment with JAR Performance Automotive, LLC in McPherson, KS 67460, today! You can schedule an appointment with us online or give us a call at 620-241-5194. You can also find us online.