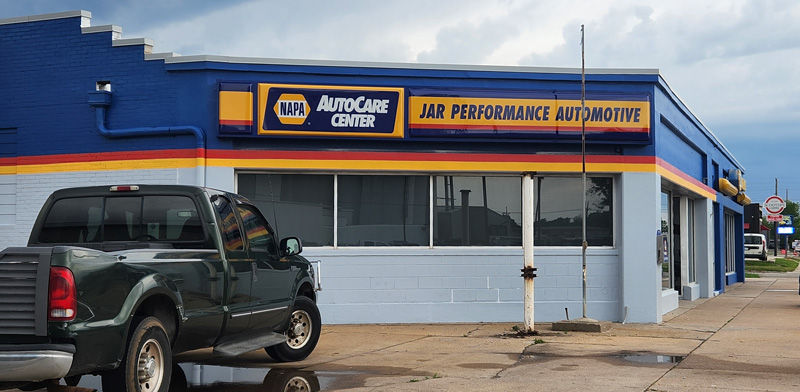 From vintage classics to modern high-performance vehicles, Moundridge, Kansas, has a long-standing love affair with automobiles. Moundridge's automotive history dates back to the early 20th century with the arrival of the automobile. The first car dealership in town opened in the 1920s, and soon after, local mechanics started opening up their repair shops. Over the years, Moundridge has become a hub for car enthusiasts, with numerous car shows and events held throughout the year.
If you're a car enthusiast, Moundridge is the perfect place to indulge your passion. Take a drive along the back roads of Kansas and explore the beautiful countryside. Stop by the local car shows and admire the vintage classics and modern muscle cars. And, of course, don't forget to visit the local auto repair shops to see the latest in automotive technology.
Whether you need an oil change, brake service, or engine repair, our expert auto mechanics at JAR Performance Automotive, LLC have got you covered.
Our Services
Why Choose Us?
JAR Performance Automotive is your trusted partner for all your automotive needs. With our commitment to transparency, expertise, and top-notch service, we take great pride in keeping your vehicle running at its best. Whether it's a routine maintenance check or a major repair, our skilled technicians have the knowledge and experience to get the job done right. You can count on us to provide the best service in the region and exceed your expectations every time.
As a Gold Certified NAPA Auto Care Center, we stand behind our work with the NAPA Auto Care Peace of Mind® Warranty.
Our preventive maintenance services help prolong the safety, efficiency, and lifespan of your car.
Our shop offers a clean and comfortable waiting area with free coffee and Wi-Fi!
We also provide convenient night key drop service for overnight services or repairs.
"When it's time to CARE for your CAR, you can TRUST the folks at JAR."