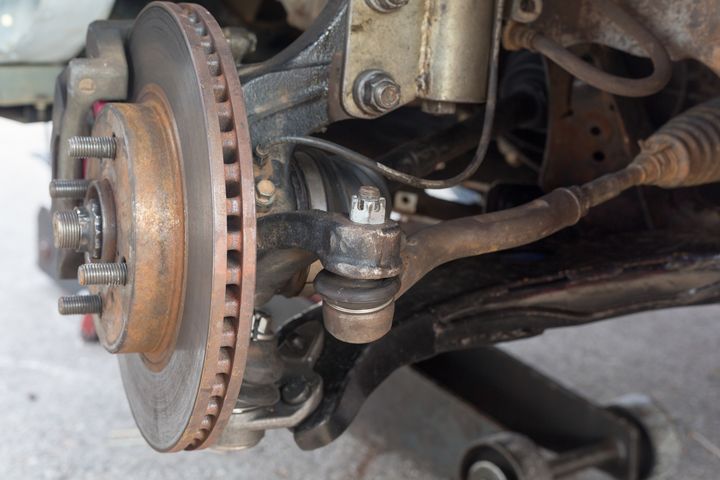 Safe Driving with Ball Joint Replacement
As you drive over uneven roads, speed bumps or rough terrain, your suspension needs to move. Your ball joints hold your wheels vertical, while your vehicle's shocks and struts bounce up and down and let your wheels turn from side to side. Regular lubrication can keep your ball joints in good condition for a very long time. However, lack of maintenance can cause your ball joints to wear out. You might notice clunking sounds over bumps and when turning, or perhaps a shimmy in the steering at times. Whatever the case, bring your vehicle to JAR Performance Automotive, LLC for an inspection. If your vehicle is showing signs of trouble in McPherson or the surrounding communities of McPherson, rely on the expertise of JAR Performance Automotive, LLC. Since 2016, we've been committed to providing the highest level of customer service. Our courteous team demonstrates this on each visit, while accurately performing ball joint replacements.
Quality Ball Joint Replacement by Expert Technicians
If your vehicle's ball joints wear out and separate, you could be left in a dangerous situation. Fortunately, loose ball joints usually give plenty of warning before failure. The ASE-Certified technicians at JAR Performance Automotive, LLC have keen eyes for the symptoms of ball joint wear. We will identify the precise source of the matter, and the correct repair will always be performed. At JAR Performance Automotive, LLC, our technicians stay up-to-date on repair techniques to ensure efficiency with our ball joint replacement procedures. We use high-quality tools and equipment for durable repairs; you can rely on your vehicle at all times. Whether you need ball joint replacement on your Chevrolet, your Ford or your Honda, let JAR Performance Automotive, LLC in McPherson take care of it for you. For long-lasting, affordable ball joint replacement, visit the experts at JAR Performance Automotive, LLC in McPherson, KS. Call us today or use our convenient online appointment form to schedule your visit.