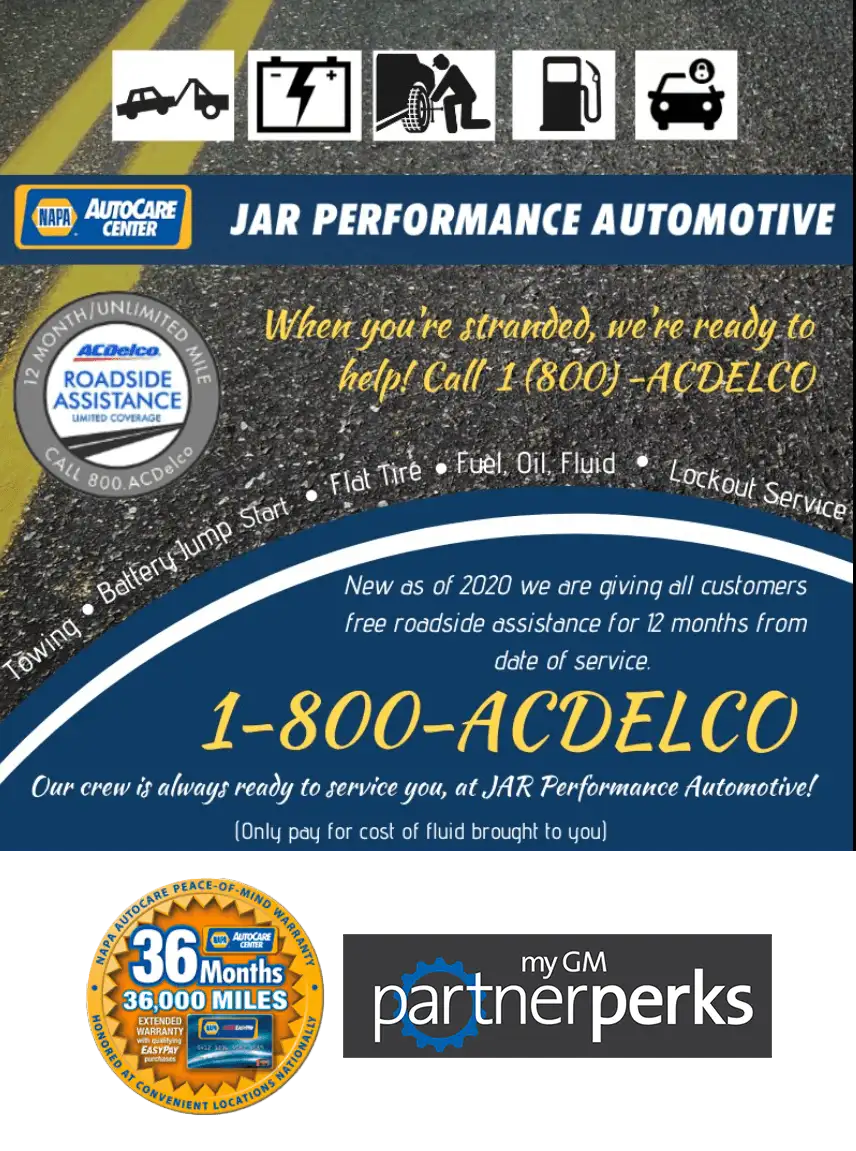 We now offer complimentary Roadside Assistance for 12 months from the date of this Invoice. Benefits include free Towing, Battery Jump Start, Changing a Flat Tire, Fuel, Oil, Fluid & Water Delivery (consumer must pay for the actual cost of fluids delivered), and Lockout Service. To receive this benefit, call 1-800-ACDELCO.

Your repairs are covered by our standard 36-month/36,000-mile NAPA Peace of Mind Nationwide Warranty. In order to utilize this warranty, you must return the vehicle to JAR Performance Automotive for repairs. If you are outside of a 25-mile radius of our facility, the vehicle can be taken to any qualified NAPA AutoCare Center. These locations can be found using the Facility Locator at www.napaautocare.com. For warranty concerns outside of the 25-mile radius, please call 1-800-452-NAPA (6272) to submit a warranty claim. The NAPA Peace of Mind warranty does not apply to internal combustion engine parts, nor any extra labor for items not originally replaced. There is no warranty coverage implied in any manner for the installation of parts supplied by the customer.
If you have any questions or concerns about our service please feel free to contact us at 620-241-5194. We are committed to ensuring your satisfaction.