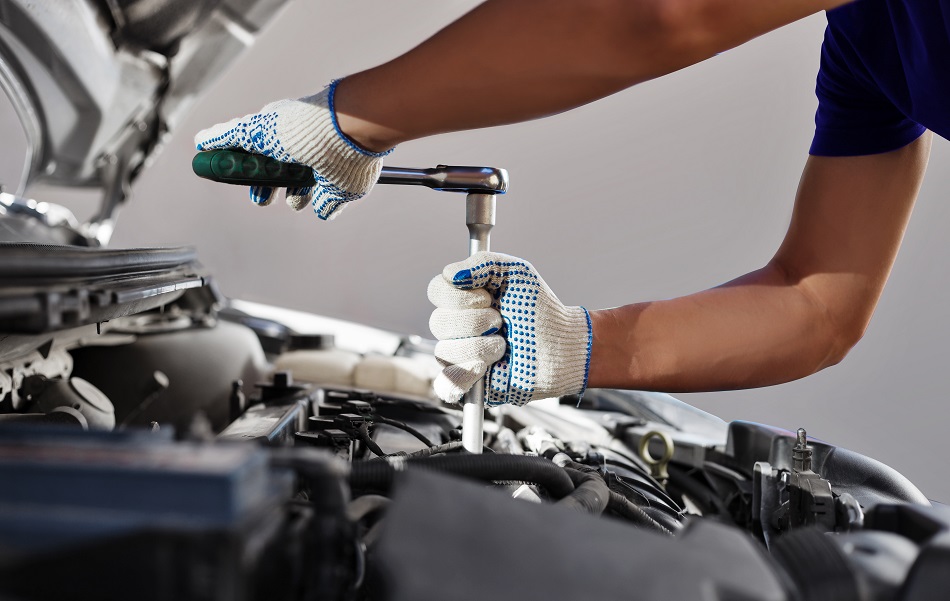 A Brief History of Hummer
The Hummer was originally manufactured by AM General, which expressed interest in selling a civilian version of their Humvee in the late 1980s. Part of this demand came from Arnold Schwarzenegger, who spotted the Army Convoy Humvee while filming Kindergarten Cop in Oregon and demanded that a civilian version be put on the market. The first two civilian H1 Hummers were sold to Schwarzenegger in 1992.
AM General sold the Hummer brand name to General Motors in December 1999. Shortly after, General Motors introduced designs for the Hummer H2 and H3, and by 2006, Hummer vehicles were being sold in 33 countries. However, in 2008, the demand for SUVs began to decrease because of increasing oil prices, and General Motors began considering selling the Hummer brand. On June 1, 2009, General Motors announced its bankruptcy which included the termination of the Hummer brand. Though there are still plenty of dedicated Hummer drivers out there, including in McPherson and McPherson. Additionally, Hummer is set to return in 2021 as a sub-brand of GMC.
Hummer Today
The following are Hummer models that can be found on the road today:
Hummer H1: The Hummer H1 is a four-wheel-drive utility vehicle that was manufactured from 1992 to 2006. The vehicle was available in three major varieties: a four-door hardtop sport utility truck, a convertible-like soft top, and an "Alpha Wagon" body version.
Hummer H2: This large SUV was in production from 2003 to 2009 and sold over 153,000 units in the United States during that time.
Hummer H3: The Hummer H3 is an off-road vehicle that was manufactured from 2005 to 2010 by General Motors.
Trust JAR With Your Car! - Your Reliable Shop for Hummer Repair
When your Hummer needs repairs, you can bring your car to JAR Performance Automotive, LLC in McPherson, KS, 67460. Our owner Jeff Reitz makes sure their Quality technicians receive ongoing training in automotive technology and auto repair services and will offer you dealership-quality knowledge and experience without dealership pricing. Your car will go through an inspection and safety check, and all the needed repairs will be thoroughly explained for your approval. We will never recommend repairs that aren't absolutely necessary. So, why not give us a try?
Reasons You Should Do Business With Us:
Transparency
Honesty
Integrity
We are Experts
Years of Experience
If you are in McPherson, Kansas, Canton-Galva, Kansas, Inman, Kansas, Moundridge, Kansas, Lindsborg, Kansas, or the surrounding areas, schedule an appointment at JAR Performance Automotive, LLC today! We have a review score of 100 based on reviews from 263 satisfied customers. Our technicians are ASE Certified, and our services come with a 36 Month/36,000 Mile warranty. You can schedule an appointment with us online or give us a call at 620-241-5194.
JAR Performance Automotive, LLC - When it's time to CARE for your CAR, you can TRUST the folks at JAR!