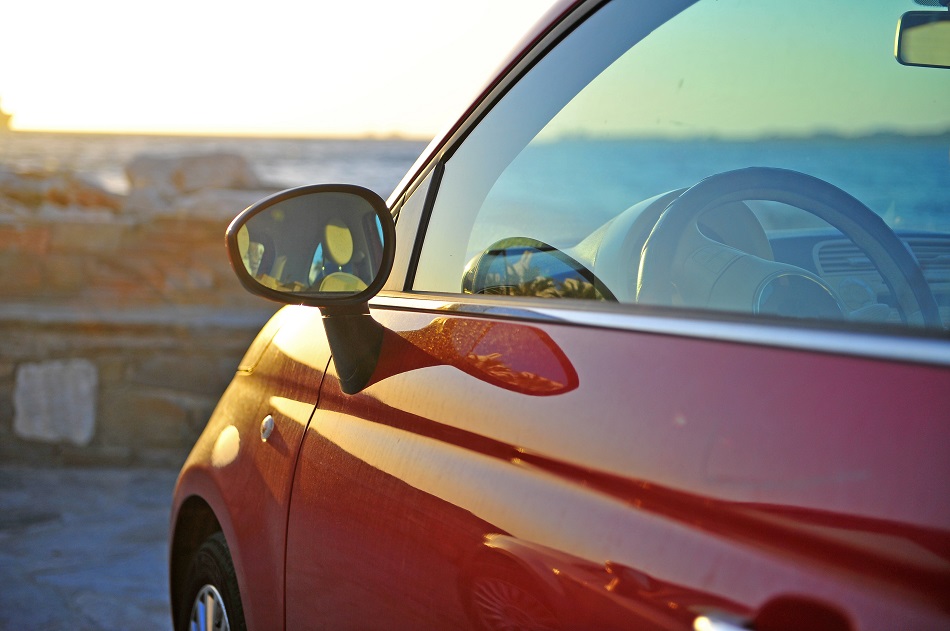 A Brief History of Fiat
If you're a fan of European cars, you are definitely familiar with Fiats. The first Fiat (Fabbrica Italiana di Automobili Torino) plant opened in Italy in 1900 with 35 staff members making 24 cars. By 1903, Fiat had some success, making some profit and producing 135 cars. Fiat also produced its first truck that year. In 1906, production grew to 1,149 cars. The company then went public at the Milan Stock Exchange. In 1908, the first Fiat was exported to the United States and Fiat produced its first aircraft engine. Fiat taxis also became popular around Europe, and by 1910, Fiat was the largest automotive company in Italy. That same year, a Fiat plant was built in Poughkeepsie, New York, by the newly founded American Fiat Automobile Company. Owning a Fiat was a sign of distinction; the price of a Fiat in the United States was $6,400 in 1918, compared to the $525 it would take to own a Ford Model T. After World War I, Fiat produced its first tractor, the 702. Fiat had an 80% market share in Italy by the 1920s.
In 1922, Fiat began building the Lingotto car factory (which was the largest car factory in Europe at the time) which was completed in 1923. The factory was the first in Italy to use assembly lines. By 1925, Fiat owned 85% of the car market share in Italy. Giovanni Agnelli led the company until his death in 1945. If you own a Fiat and live in McPherson, Kansas, Canton-Galva, Kansas, Inman, Kansas, Moundridge, Kansas, Lindsborg, Kansas, or nearby, you can come to JAR Performance Automotive, LLC in McPherson for servicing and repairs.
Fiat Today
Today, Fiat continues producing and selling cars around the world, with their main focus being the European market, especially Italy. In January 2009, Fiat acquired a 20% stake in Chrysler LLC, which saw the return of the Fiat brand to the United States after a 25-year absence. Today's lineup of Fiat vehicles include:
Fiat 500: The Fiat 500 is a two-door, four-passenger city car that is available as a hatchback coupe and a fixed-profile convertible. The Fiat 500 has won many awards, including European Car of the Year for 2008, The World's Most Beautiful Automobile, Top Gear's Best City Car in 2007, and World Car Design of the Year in 2009. If your Fiat 500 needs automotive repair or anything else, do not hesitate to bring it to JAR Performance Automotive, LLC in McPherson.
Fiat Panda: This is a five-passenger city car that is currently in its third generation. In its 37 years, 7.5 million Fiat Pandas have been produced. The third generation of the Fiat Panda was revealed in September 2011 at the Frankfurt Motor Show. The Panda 4x4 was Top Gear magazine's SUV of the Year in 2012 and was Swiss Car of the Year in 2013. When the time comes to bring your Fiat Panda in for servicing or tire and alignment service, you can come to JAR Performance Automotive, LLC.
Fiat Ducato: This is a light commercial vehicle that has been in production since 1981. Our Expert technicians at JAR Performance Automotive, LLC have been fixing Fiat Ducatos since 2016 and can fix up every part of your vehicle.
Your Expert Shop for Fiat Repair
When your Fiat needs repairs, you can bring your car to JAR Performance Automotive, LLC in McPherson, KS 67460. We make sure our highly trained technicians receive ongoing training in automotive technology and auto repair services and will offer you dealership-quality knowledge and experience without the dealership pricing. Your car will go through an inspection and safety check, and all the necessary repairs will be thoroughly explained for your approval. We will never recommend repairs that aren't absolutely necessary. So, why not give us a try?
If you are in McPherson or the surrounding areas, schedule an appointment at JAR Performance Automotive, LLC today! You can schedule an appointment with us online or give us a call at 620-241-5194. JAR Performance Automotive, LLC - When it's time to CARE for your CAR, you can TRUST the folks at JAR!.